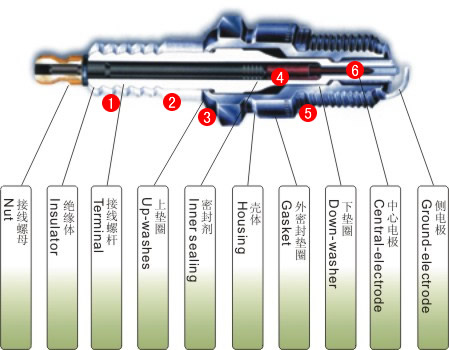 Features:
1.Multi-ribs of insulator prevent flashover.
2.Insulator is made of 95% pure alumina, strongly resistant to heat shock, great mechanic, and electric features, super insulation.
3.Nickel plated housing prevents oxidation and corrosion, heat crimping process ensures great gas tightness.
4.Inner sealing with conductive glass ensure a fine conductivity and sealing.
5.Multi-layer gaskets are elasticly strong, and reliable in sealing.
6.Copper core electrode prevents oxidation and
corrosion, good electric and heat conductivity, long spark plug service life.